Between a chocolate shortbread, and a chocolate and pistachio praline shell, the creaminess of the Ritz au Lait, contrasts with the crispness of the pastry. It's an immediate immersion in the world of François Perret.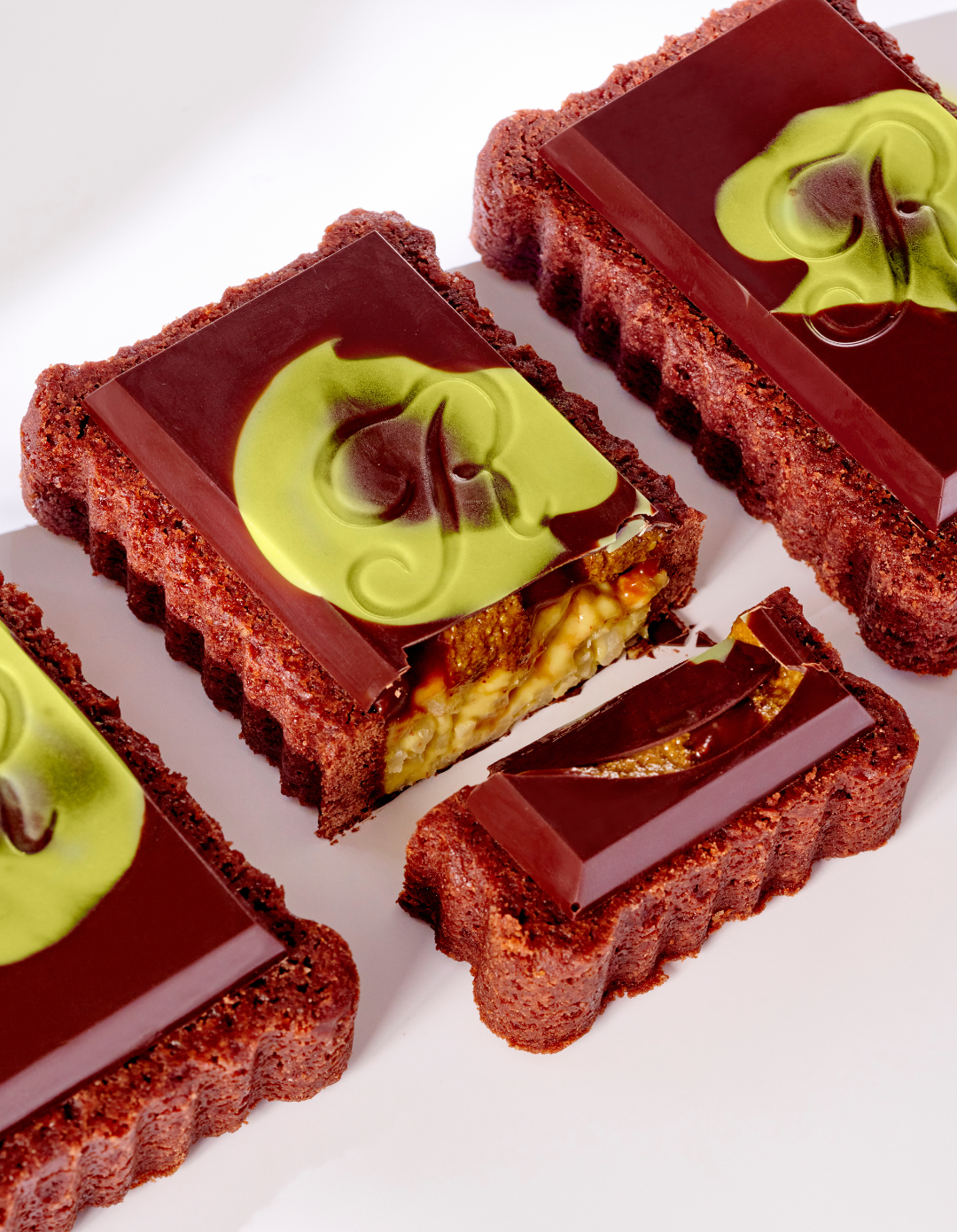 The Chef's signature creation
that takes you back to childhood
François Perret creates a delicious dessert centered around rice pudding and pistachio. The pleasure in tasting comes from a contrast of textures: the crunchy shortbread biscuit is complemented by a creamy and smooth rice pudding. A never before seen return to childhood and the return of rice pudding in patisserie.