At home or as a gift to someone, our luxury scented candles infuse the atmosphere with the subtle and sweet aroma of our most iconic pastries, as if they've just left the oven.
290 g
Made in France.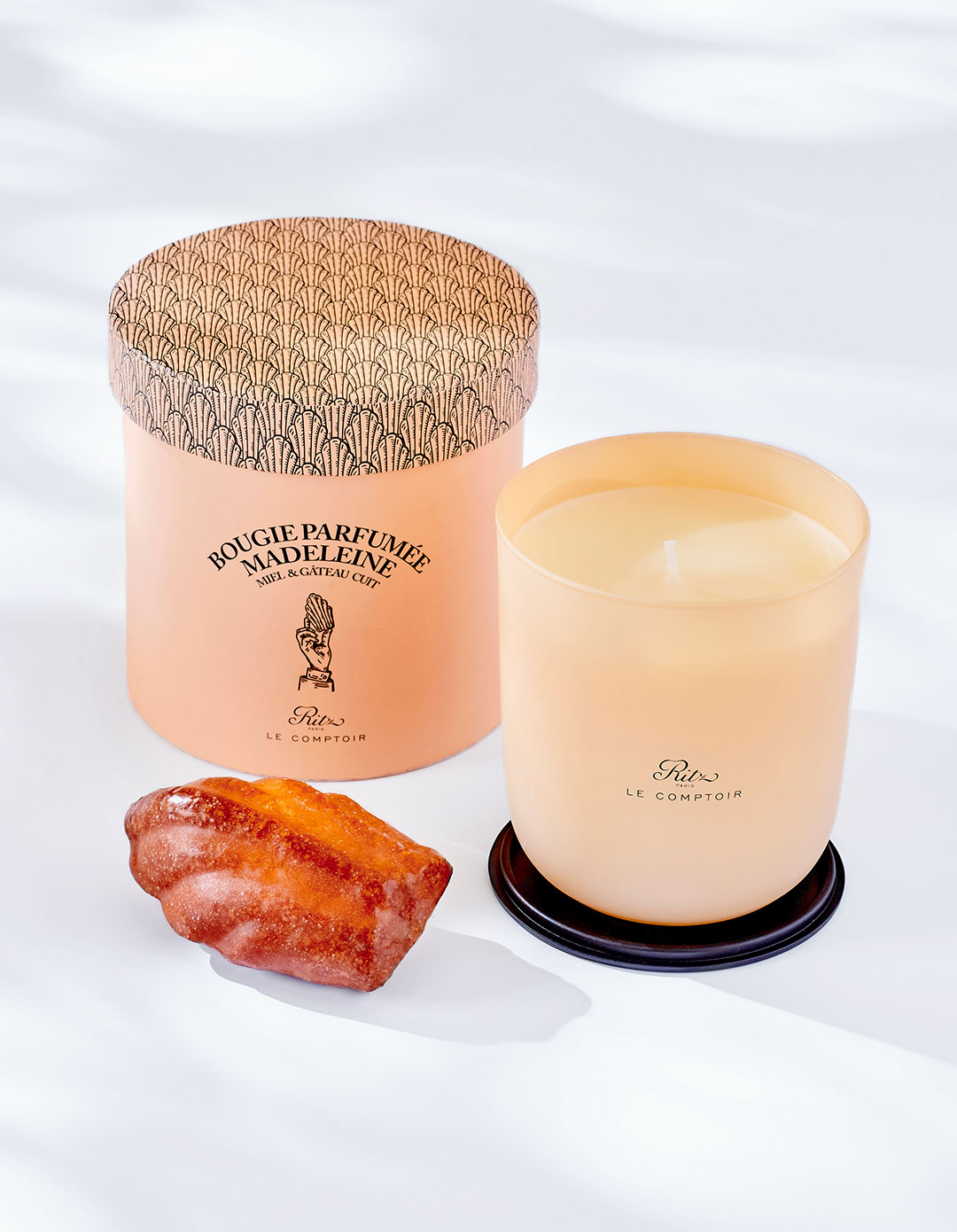 Madeleine and Marble cake
An indulgent atmosphere at home
Our pastry scented candles bring a soft and scented warmth to your home. Inspired by François Perret's iconic pastries, they will fill the atmosphere with the scent of the chestnut honey flavor of his Madeleine and the toasted vanilla of his Marble Cake. The lid that covers it becomes an elegant base once they are lit. This beautiful decorative object is the ideal gift for those who see desserts as the art de vivre.