Super soft, this dessert is so inviting you'll simply have to share it. François Perret was inspired by a duo of flavors that will take you right back to childhood: chocolate and vanilla. Luxurious right down to its chocolate icing, it is the sidekick to your successful celebrations, a small detail that will bring joy to each and every guest.
For 4 to 6 people.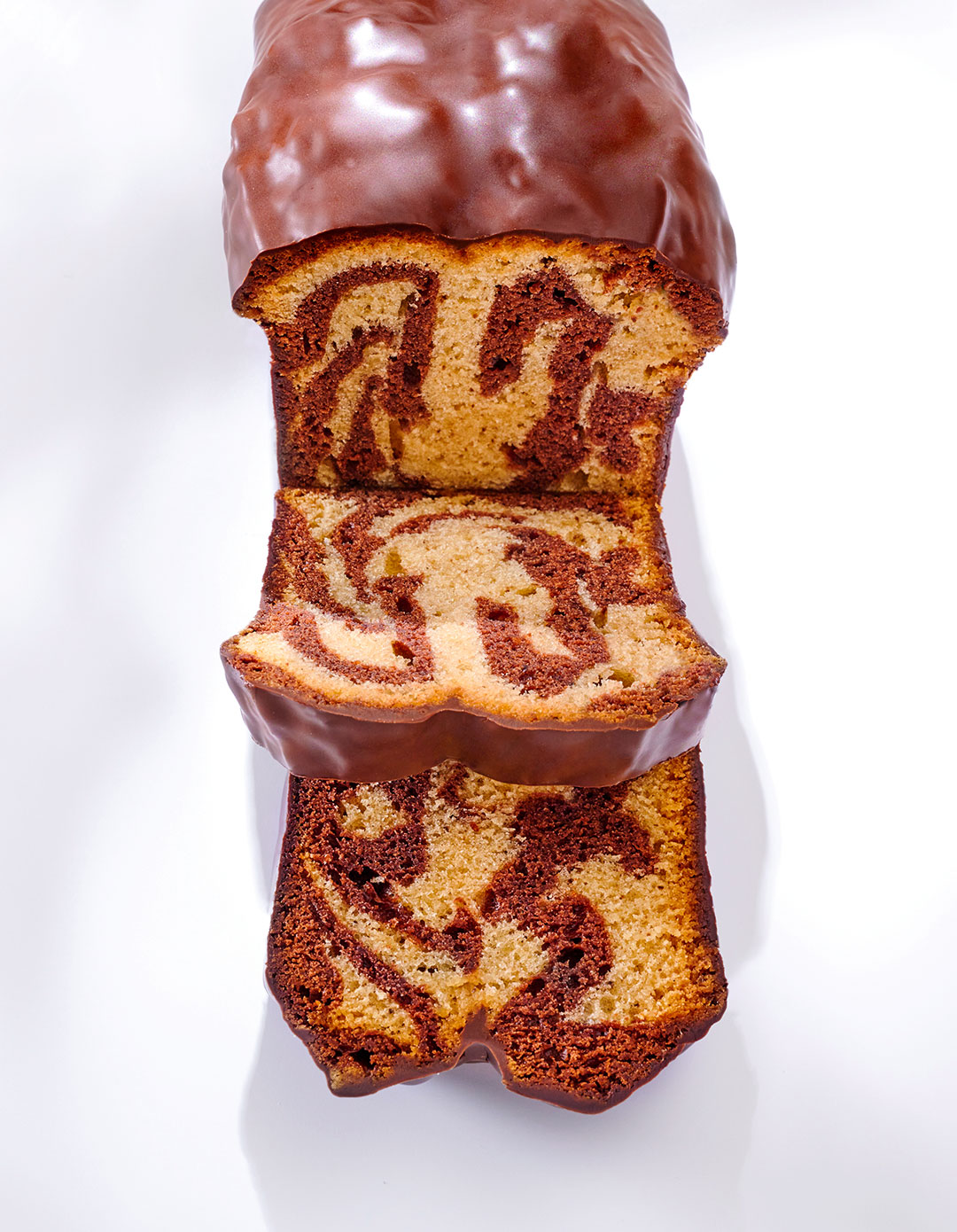 The ultimate sweet treat
The Marble cake by François Perret
François Perret's marble cake has gained a reputation throughout Paris and is the ultimate sharing cake.  It crosses the oceans in your luggage and follows you wherever you go. An essential indulgence at any time of the day. It is universally loved by young and old alike.  If your palate hasn't yet met it, it's time to organize a first date. 
Our chef's advice: a touch of custard or heavy cream will only enhance its tenderness.