For the Ritz Paris, Barons de Rothschild offers champagne with fine bubbles that tantalize the tastebuds and tickle the palate. Ritz Paris Le Comptoir has a selection for you to accompany your celebrations' exceptional desserts.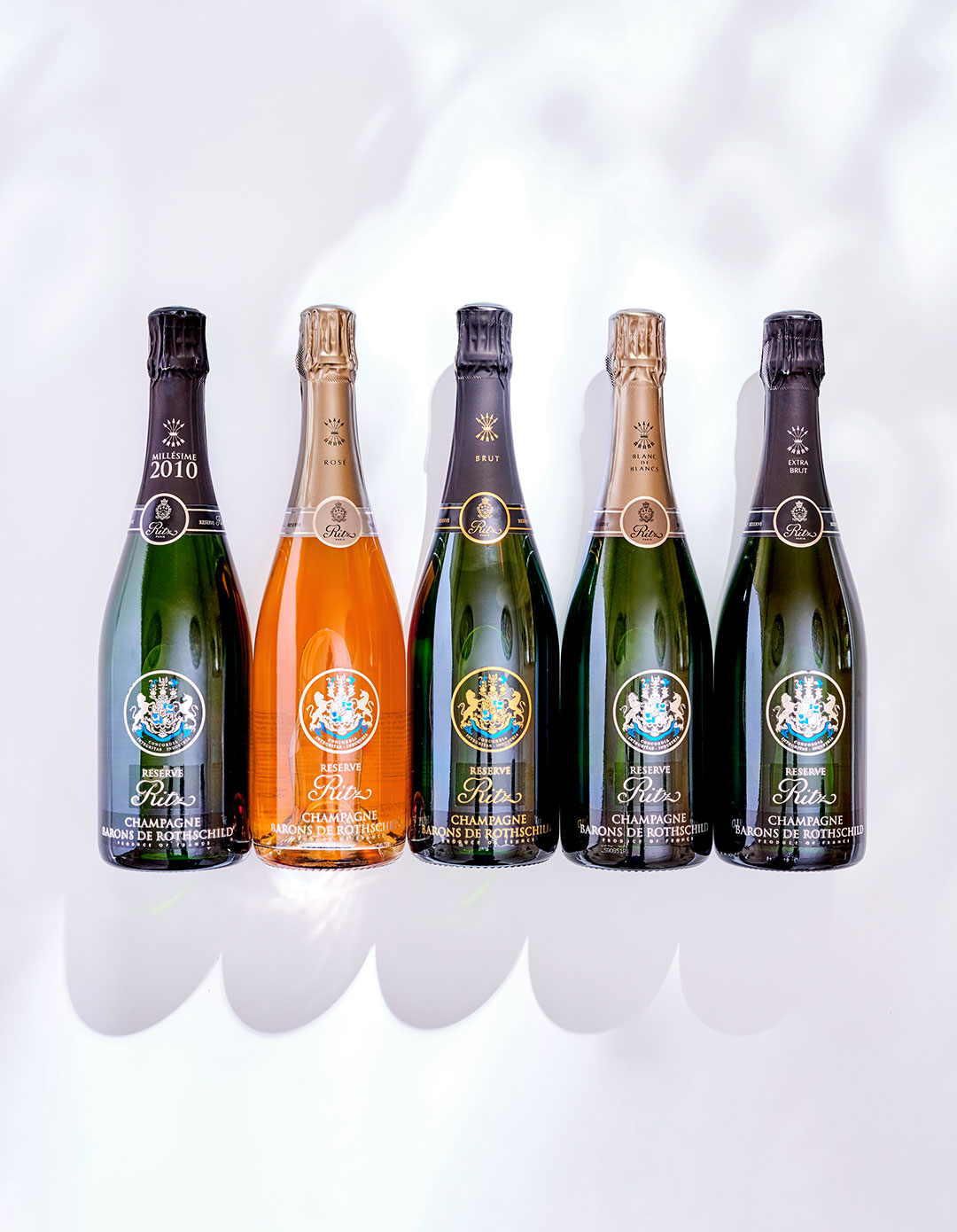 Enhance your celebration
with a perfect pairing
There will always be a Barons de Rothschild Champagne to create a harmony of flavors with our pastries. The brioche character of the Champagne Brut will go wonderfully with our Honey madeleine or our Caramel barquette, or the delicacy of the Blanc de Blancs is also a possibility to enjoy the latter. As for the Rosé, it will go well with our fruit-based creations such as our Raspberry madeleine or our fruity creations.