You'll not be able to resist the delicious Ritz chocolate bear, made with Carupano chocolate from Brazil, known for its floral and spicy aromas.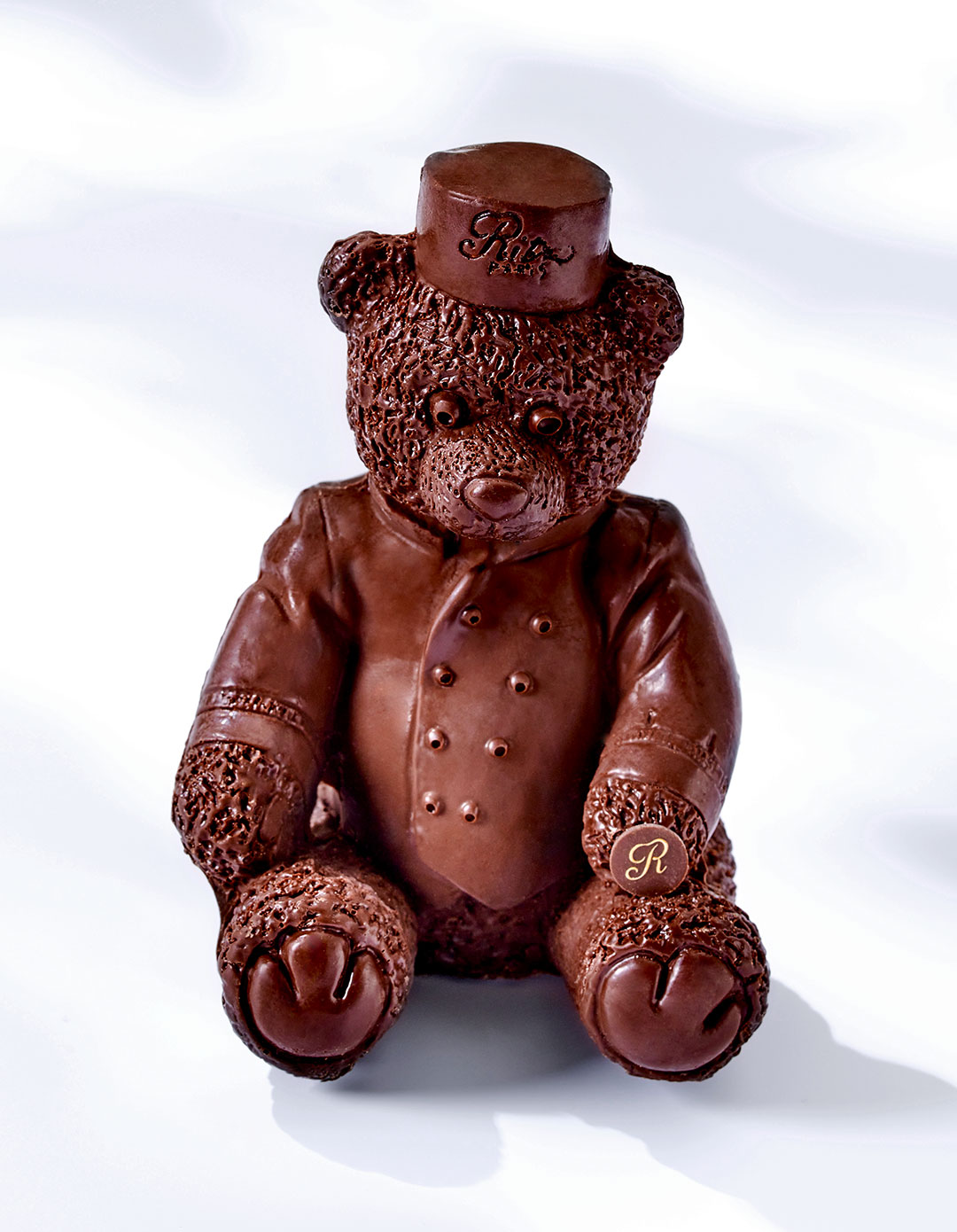 The Ritz Chocolate Teddy Bear
A nod to the Ritz Paris
To the delight of young and old alike, this chocolate bear with its meticulous details symbolizes the warm spirit of the Ritz Paris. To be given as a gift or to treat yourself without further delay!